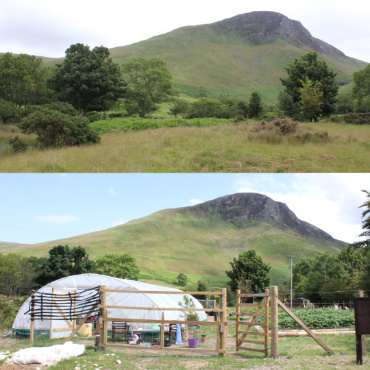 Lochranza
We have worked closely with people from the village of Lochranza since summer 2020 to set up a community farm which has been exceptionally well received. The land was identified by local landowner Charles Fforde of Arran Estate when we approached him with regards to finding land to grow food.
Local volunteers helped to build a deer fence and a polytunnel, which we were able to acquire through funding from the Arran Trust and the National Lottery communities fund. We have also helped to plant an orchard with schoolchildren in March 2021.
The community have come together to run a successful growing season in 2021, and they organised market days throughout the season which the pioneer project helped to promote. Volunteer days are organised locally.